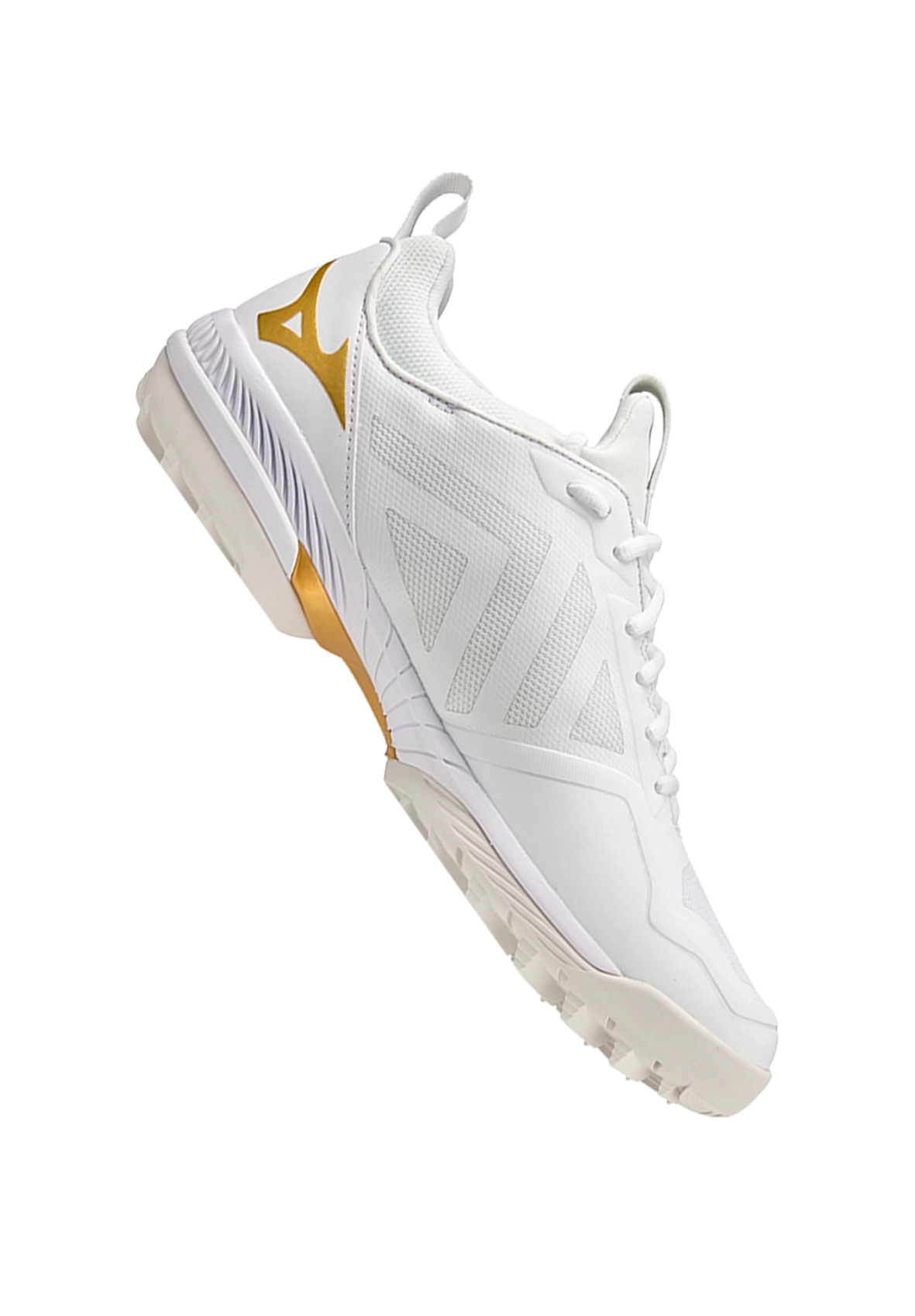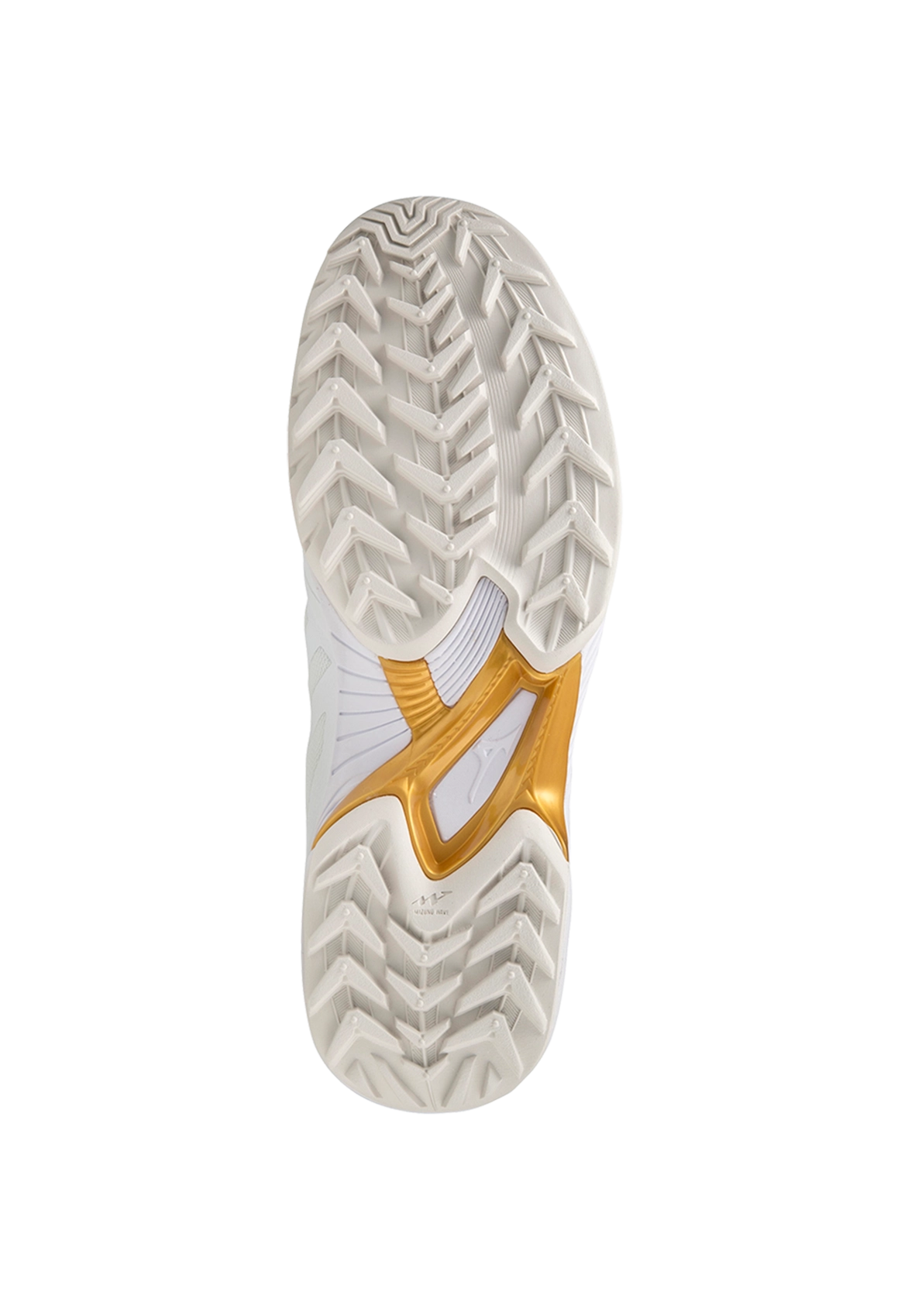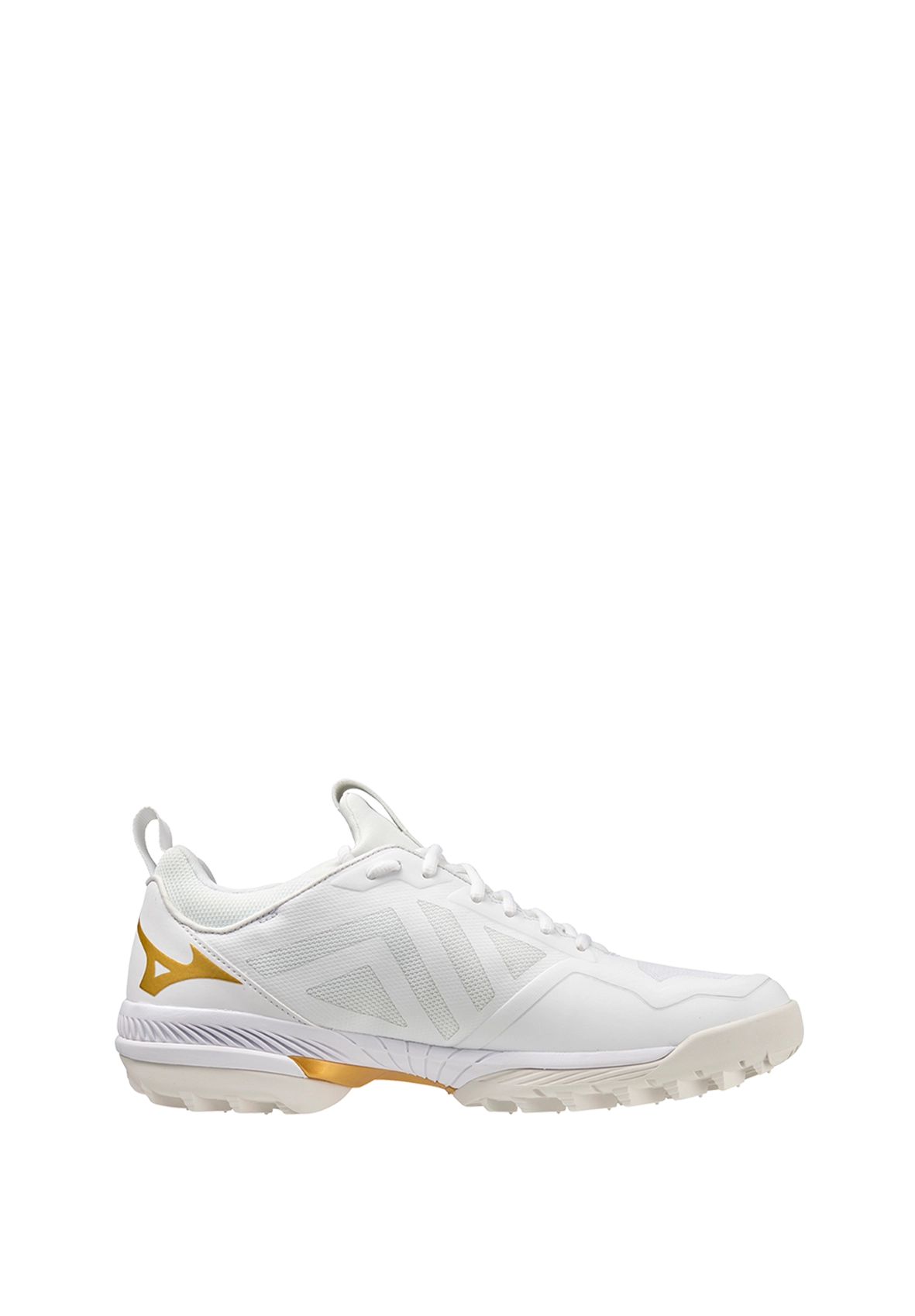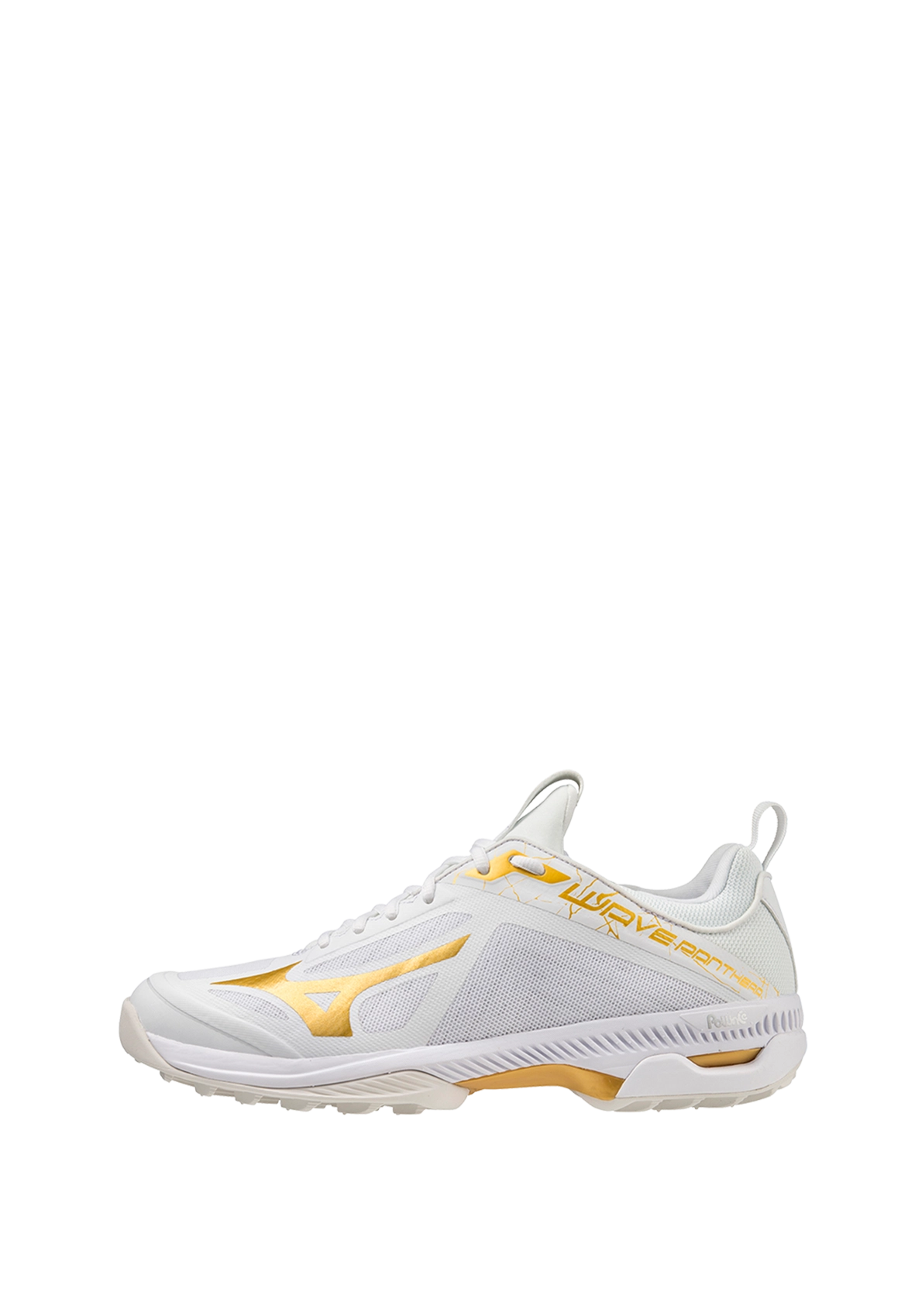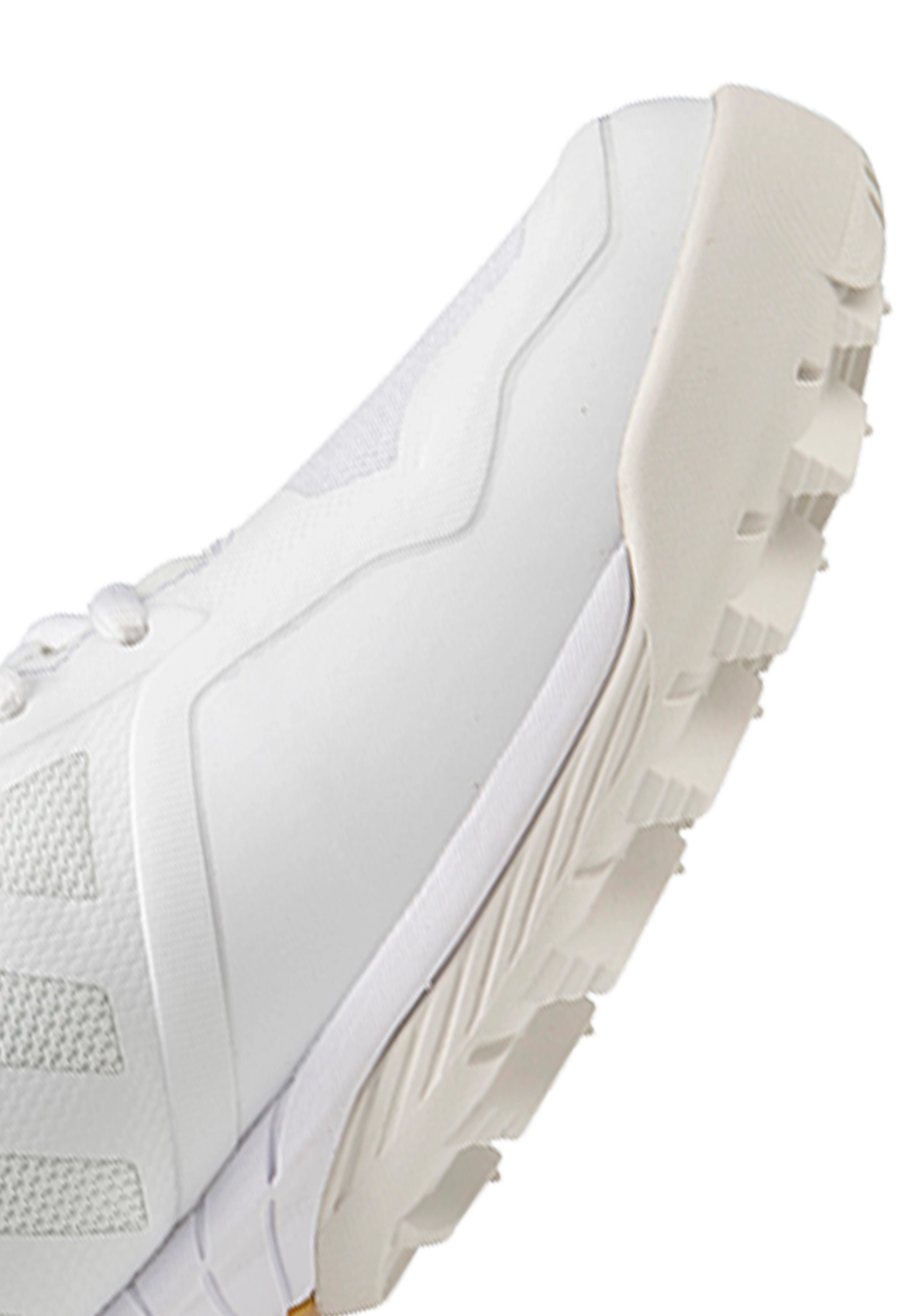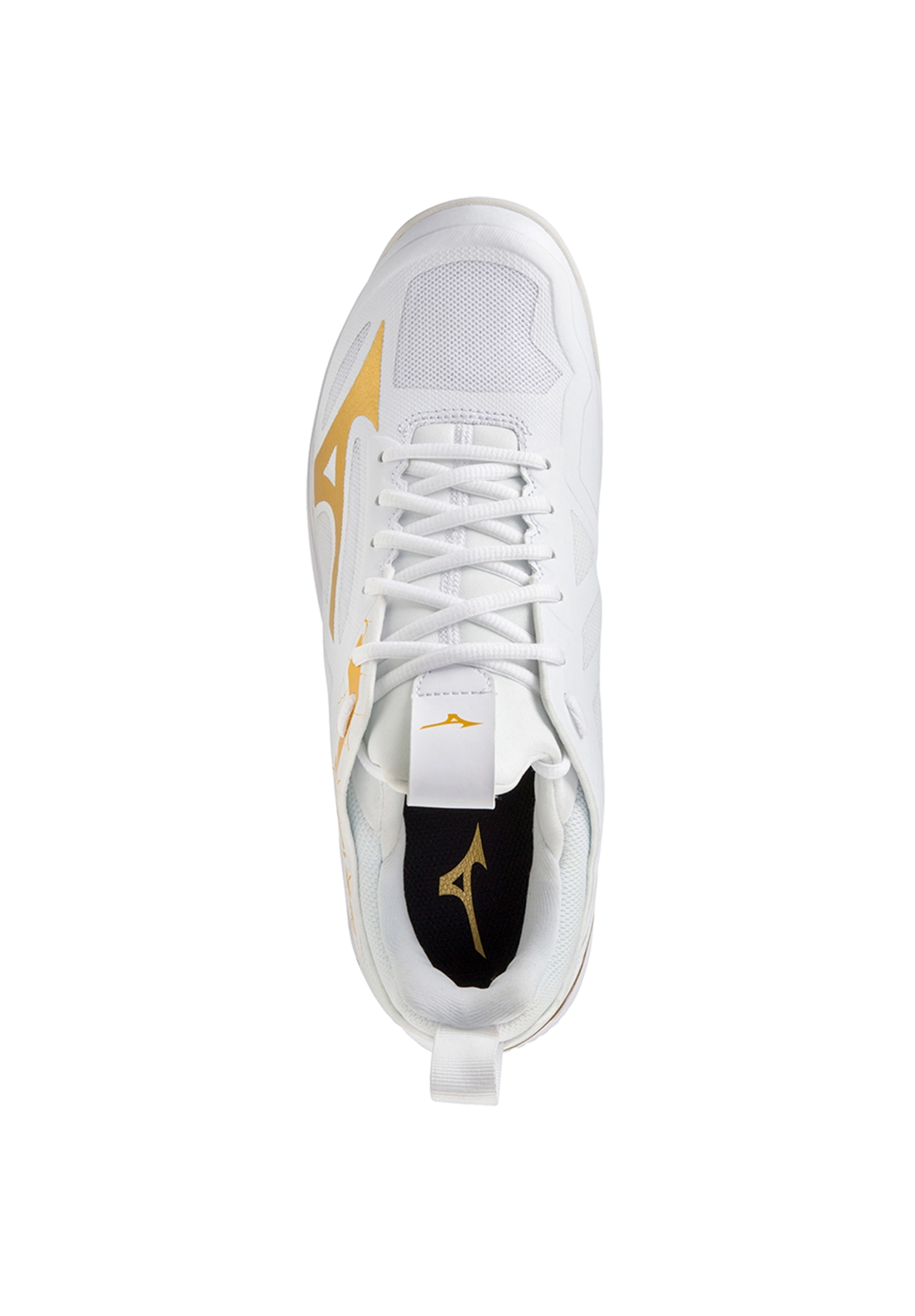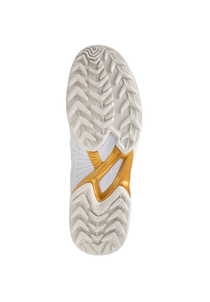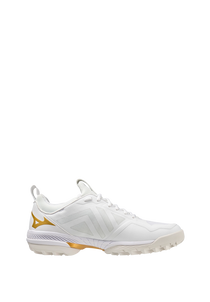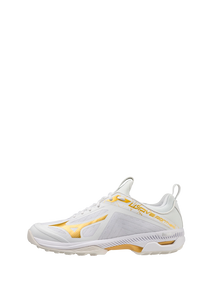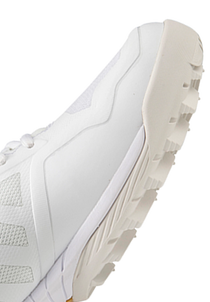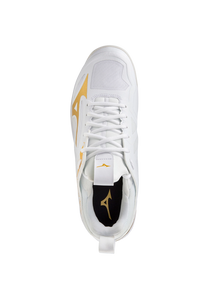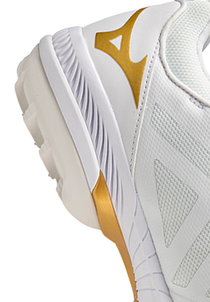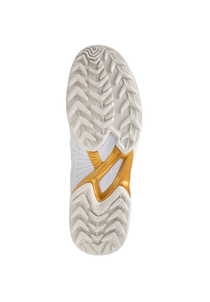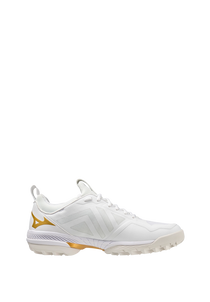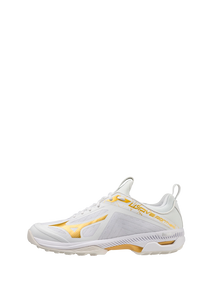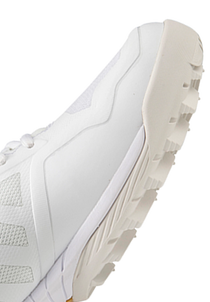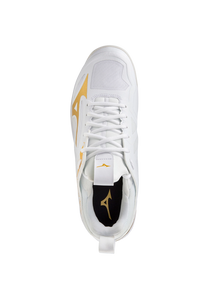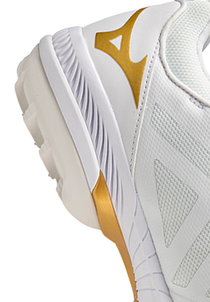 HIGHLIGHTS
PRODUCT INFORMATION
FEATURES
HIGHLIGHTS
FIT
Full bootie structure provides excellent fitLightweight with a snug fit, these hockey shoes are built for speed and performance on the field
GRIP
High-performance X10 outsole rubber for turf grip and fast acceleration
TECHNOLOGY
Mizuno Wave technology and cushioned wall provide dynamic cushioning and stability D-flex Groove provides faster movement and acceleration
PRODUCT INFORMATION
MIZUNO WAVE PANTHERA WHITE

CAT LIKE REFLEXES
A hockey shoe built to give you cat like reflexes just like the fast and agile Panther. Mizuno is entering this brand new category with a high performance flagship product that has been developped to perform at the highest level of the game with a lightweight yet stable outsole combined with an industry leading fitting and flexible upper.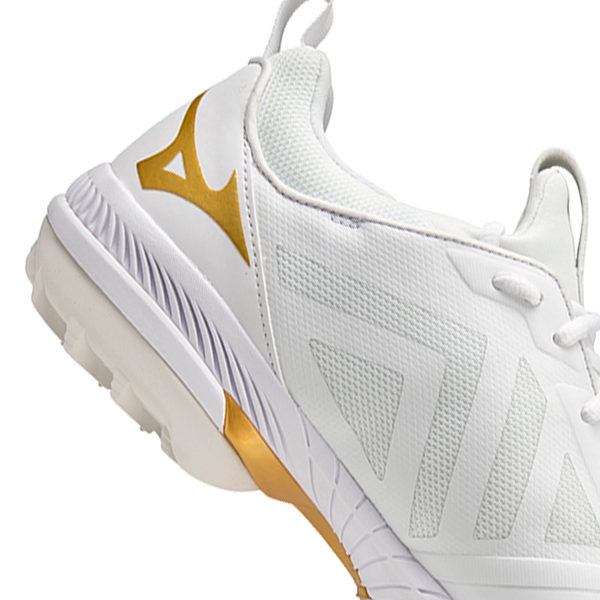 FEATURES
D-Flex Groove: A specifically engineered diagonal groove in the midfoot area allows the player to turn at maximum speed and power by efficiently transferring natural body movement and shift in direction.
DynamotionFit: Mizuno has developed a design blueprint to engineer shoes that work with your foot throughout the gait cycle.
Mizuno Wave: Inspired by nature, Wave is a unique midsole technology that provides both cushioning and stability.
PoWnCe: An exceedingly lightweight midsole material with excellent comfort and resilience properties.
Removable Insock: Removable insock for comfort and cushioning.
U4icX: An evolutionary lightweight midsole that delivers stress-free cushioned rides with high rebounds.
Mizuno Wave Panthera White